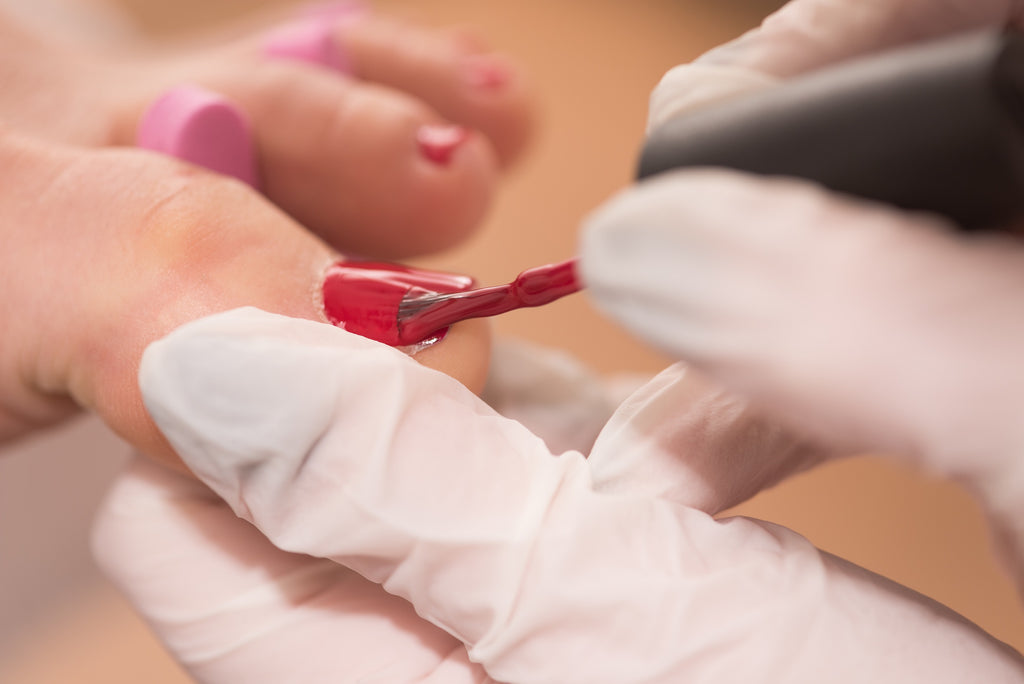 The following is a list of questions and answers provided by the EPA for nail technicians and glove use:
Why would nail salon workers wear gloves with select services?
To prevent damage to workers' nails and skin.
To prevent skin from absorbing potentially harmful ingredients which may cause skin allergies, irritation, or other related problems.
Why do solvents cause more concerns than other nail salon products?
Skin can easily and quickly absorb certain solvents.
Solvents may damage skin by removing natural oils from the skin (defatting), which can lead to skin dryness and/or irritation, making it easier for other ingredients to enter the body.
What kind of gloves should nail salon workers wear?
Nitrile gloves provide the best protection – latex and vinyl gloves are permeable to many nail product ingredients and should not be used.
Always refer to the SDS for recommendations on the kind of gloves to wear.
How do nail salon owners and workers find more information about the type of gloves to wear?
Call the glove manufacturers and personal protective equipment distributors. Their phone numbers are listed in the phone book, on the box, and on glove manufacturers' websites. These companies often offer technical advice and free samples.
Ask your shop's nail care product distributor and personal protective equipment vendors.
If you do wear gloves, you should learn more about latex sensitivities and allergies at:  https://ceinstitute.com/blogs/news/gloves-latex
#cosmetology #nailtechnician #manicure #pedicure #safety #safetyfirst #salon #spa #business #sanitation #cleaning #mani #pedi