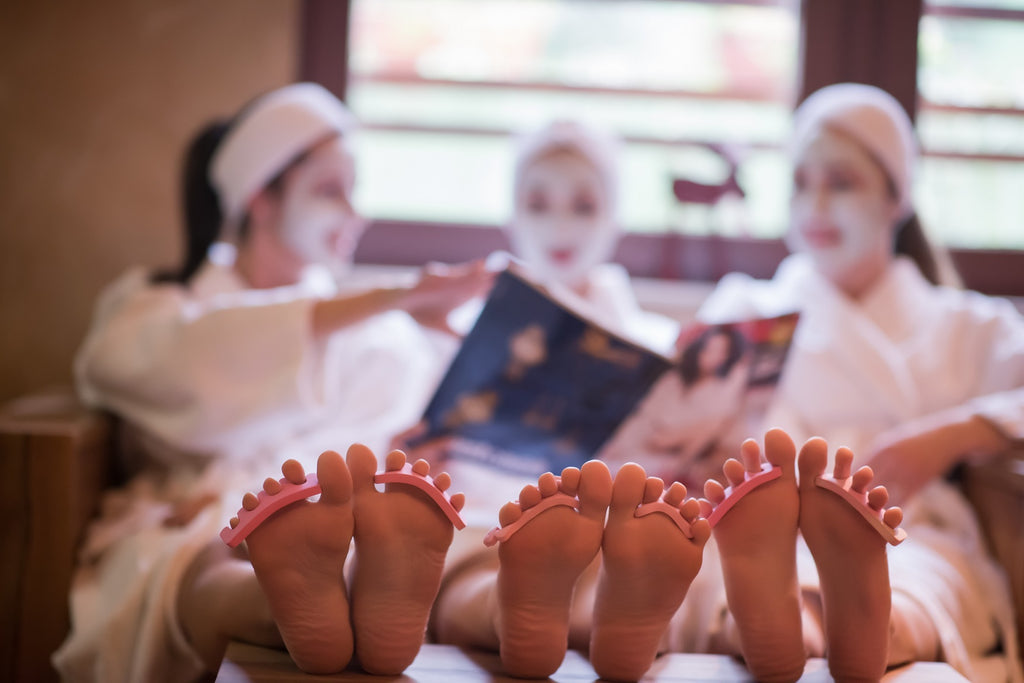 The EPA has created a "Best Practices" List for Salon Owners and Managers.  These include:
Post "No Smoking", "No Eating", and "No Drinking" signs in shop's work area.
Post a sign near the shop's sink to remind workers to wash their hands before and after each customer, after handling chemicals, and before eating.
Require all customers to wash their hands before receiving service.
Perform services only on healthy nails and intact skin.
Post step-by-step procedures near the shop's sink and in the shop's work area on how to clean and disinfect nail instruments and other equipment that comes in contact with clients' skin.
Properly ventilate each work station. Preferably, install an effective exhaust system with individual exhaust vents for each work table. If possible, the exhaust should be vented outdoors in a manner that meets local building code requirements.
Keep the general ventilation system (HVAC) on during work hours.
Place a metal trash can with a self-closing lid at every work station.
Label all product containers clearly and properly.
Purchase appropriate masks and gloves recommended in the SDS for staff.
Do not buy or use any nail product containing liquid methyl methacrylate (MMA) monomer.
Designate a chemical storage area far away from the dining area and equipped with local exhaust ventilation.
Provide an adequately ventilated dining area for nail salon workers, partitioned from the shop's work area.
Designate a storage place for a binder of SDSs for all nail salon products.
Ask for the most up-to-date SDS for each product at least once a year.
Inform employees where SDSs are kept.
Provide training required for reading and understanding SDSs.
Provide worker training on hazard communication and proper storage and handling of flammable liquids as required by OSHA.
Maintain the latest copy of the state cosmetology board's rules and regulations.
When working in a cosmetology establishment, be sure to protect yourself and others.  To learn more, please register for training with us at:  https://ceinstitute.com/
#cosmetology #nailtechnician #manicure #pedicure #safety #safetyfirst #salon #spa #business #sanitation #disinfection #cleaning #mani #pedi #sds #sdssheet #massage #massagetherapy #massagetherapist #bodywork #bodyworker #lmt #massageestablishment