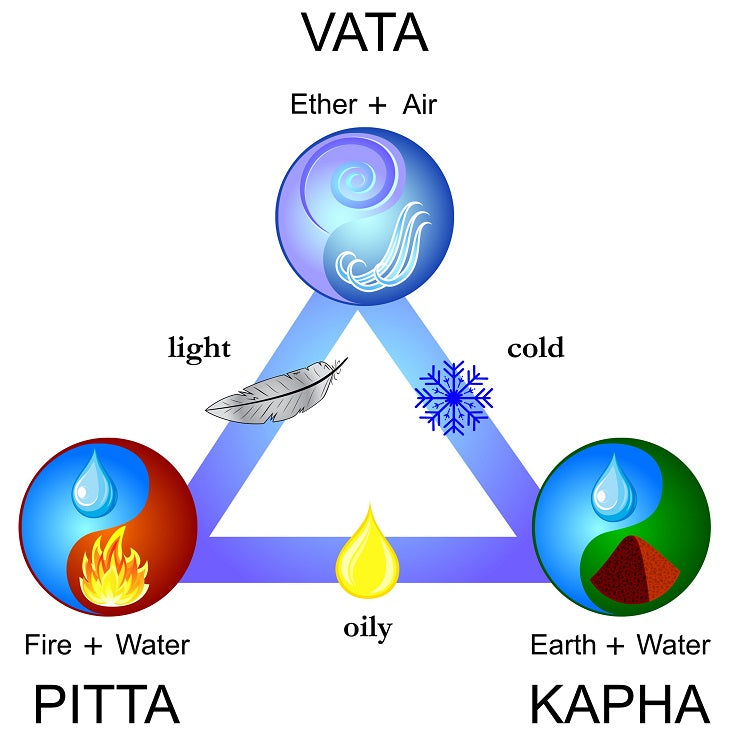 By Desiree Collazo, Ayurvedic Therapies Program Director at CE Institute LLC, Miami FL
Ayurveda recognizes 3 distinct doshas amongst all individuals.  That means that the entire population of the world is divided into 1 of 3 doshas.  We are able to maintain health when our dosha constitution is balanced.  However, when we experience an imbalance, the body can become a state of disease.
The nature of an individual is a consequence of relative proportion of the 3 doshas, which are not only genetically determined, but also influenced by the environment, maternal diet, lifestyle, and age of parents at time of conception. Your dosha is similar to a genetic code…you are born as a kapha, pitta or vatta; and that dosha classification remains unchangeable throughout the entire span of your life. 
The 3 doshas in Ayurveda are as follows:
Vata Dosha – Space/Air (Movement) dry, light, cold, rough, subtle (fine) and mobile or unsteady
Pitta Dosha – Fire/Water (Transformation) slightly unctuous, sharp, hot, light, free flowing, liquid, and foul smelling
Kapha Dosha – Water/Earth (Structure) unctuous, cold, heavy, slow and stable
We go into great depth of the 3 doshas and much more in our Ayurvedic Bodywork Classes.  Click HERE to learn more about about the available Ayurvedic Classes taught by Desi at CE Institute LLC, Miami FL.