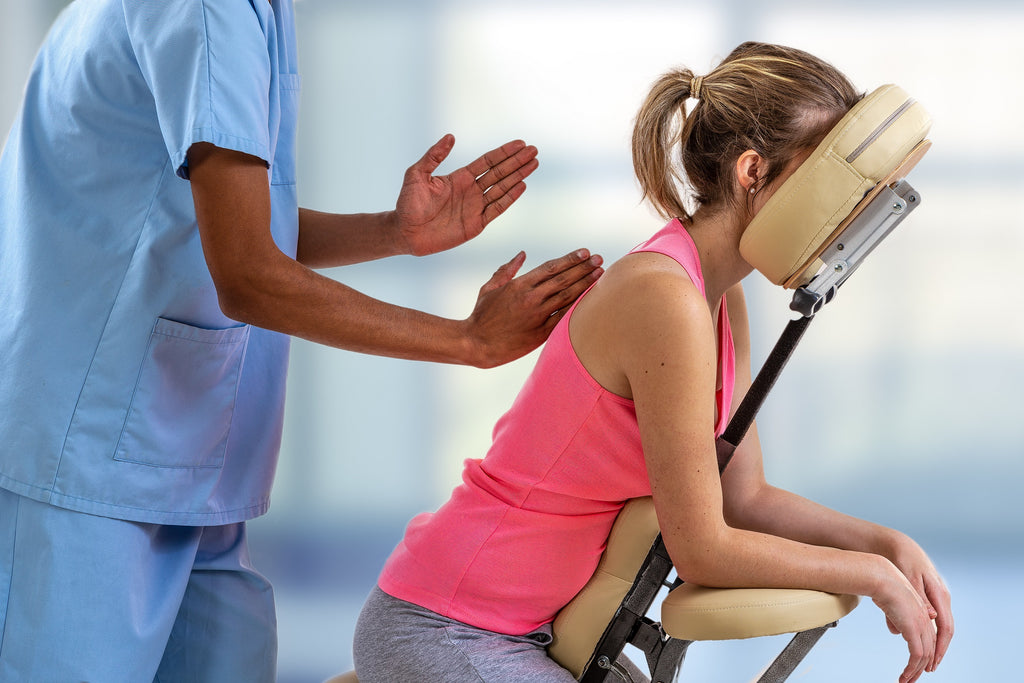 by Selena Belisle, Founder/Instructor, CE Institute LLC
Today, Massage Magazine published our article on how to provide a corporate onsite chair massage event.  
In this article, we shared how chair massage could be used with employers to help combat the labor shortage. We suggest that employers should offer chair massage as an employee perk, if they want employees back at the office - or to attract new office employees!
In today's labor shortages, employers are offering botox, yoga classes, catered meals and more to lure employees back to the office, and keep them there.  Offering corporate chair massage should be one of those standard offerings given it's health and productivity benefits for staff.
To view the article in full at Massage Magazine, please click HERE.
LMTs who want to learn more about how to offer their own corporate onsite chair massage event, or how to practice chair massage itself can register for CE class with us at:  https://ceinstitute.com/collections/chair-massage-event-work
#laborshortage #combatlaborshorage #employeeperk #LMT #chairmassage #onsite #corporate #massage #massagetherapy #massagetherapist #bodywork #bodyworker #onsitemassage #corporatemassage #onsitechairmassage #businessperks #employers #employeebenefit #painrelief#happy #employmentbenefit #office #officeworkers #staff