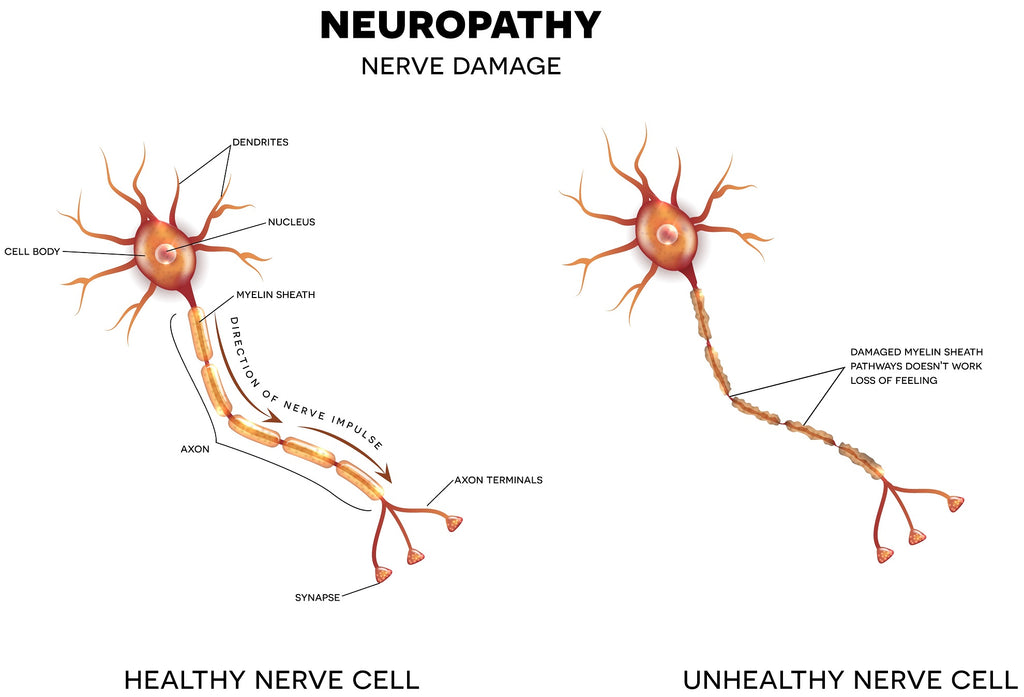 Author: Selena Belisle, Owner/Instructor, CE Institute LLC, Miami FL
Massage therapists, spa and salon service providers will usually need to provide extra care for their diabetic clients in the event of diabetic or peripheral neuropathy.
Diabetic Neuropathy: can result from having high blood glucose for many years can damage blood vessels that bring oxygen to some nerve endings. Damaged nerves may stop, slow, or send messages at the wrong times. Numbness, pain, and weakness in the hands, arms, feet, and legs may develop. Problems may also occur in various organs, including the digestive tract, heart, and sex organs. Diabetic neuropathy is the medical term for damage to the nervous system from diabetes. The most common type is peripheral neuropathy, which affects the arms and legs.
Peripheral Neuropathy:  is a type of nerve damage that typically affects the feet and legs and sometimes affects the hands and arms. Peripheral neuropathy is very common. About one-third to one-half of people with diabetes have peripheral neuropathy.
It is ill-advised to work on any bodily surface area that the client cannot feel.  Diabetic clients can experience numbness, especially in the distal extremities, due to the common nerve damage that can occur with this life-long disease - this is known as Diabetic Neuropathy & Peripheral Neuropathy. Furthermore, a diabetic's capacity to heal from skin nicks or cuts is poor.  The smallest unhealed cut on a diabetic could result in infection, necrosis (tissue death), amputation, sepsis and/or death.  It is important to use special caution when working with diabetics, and as always, seek approval and/or direction for services from a medical physician regarding medical conditions.
Author Selena Belisle is the Founder of CE Institute LLC in Miami FL. She is a retired professional athlete and has been practicing massage therapy for over 30 years. Selena is an approved CE Provider with NCBTMB & the Florida Board of Massage. She now teaches full time for the Complementary and Alternative Health Care Industries. You can learn more about Selena's training and CE classes at www.CeInstitute.com