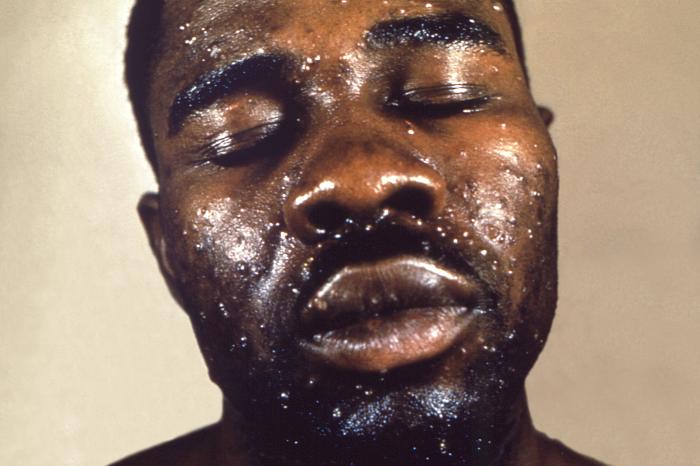 Author: Selena Belisle, Owner/Instructor, CE Institute LLC, Miami FL
Chickenpox is a very contagious disease caused by the varicella-zoster virus (VZV). It causes a blister-like rash, itching, tiredness, and fever. The rash appears first on the stomach, back and face and can spread over the entire body causing between 250 and 500 itchy blisters. Chickenpox can be serious, especially in babies, adults, and people with weakened immune systems. The best way to prevent chickenpox is to get the chickenpox vaccine.
A person with chickenpox can spread the disease from 1 to 2 days before they get the rash until all their chickenpox blisters have formed scabs (usually 5-7 days).
It takes about 2 weeks (from 10 to 21 days) after exposure to a person with chickenpox or shingles for someone to develop chickenpox.
If a person vaccinated for chickenpox gets the disease, they can still spread it to others.  For most people, getting chickenpox once provides immunity for life. However, for a few people, they can get chickenpox more than once, although this is not common.[i]
_____________
Author Selena Belisle is the Founder of CE Institute LLC in Miami FL. She is a retired professional athlete and has been practicing massage therapy for over 30 years. Selena is an approved CE Provider with NCBTMB & the Florida Board of Massage. She now teaches full time for the Complementary and Alternative Health Care Industries. You can learn more about Selena's training and CE classes at www.CeInstitute.com

[i]Division of Viral Diseases, National Center for Immunization and Respiratory Diseases. "Chickenpox (Varicella)." Centers for Disease Control and Prevention, 11 Apr. 2016, www.cdc.gov/chickenpox/about/index.html.