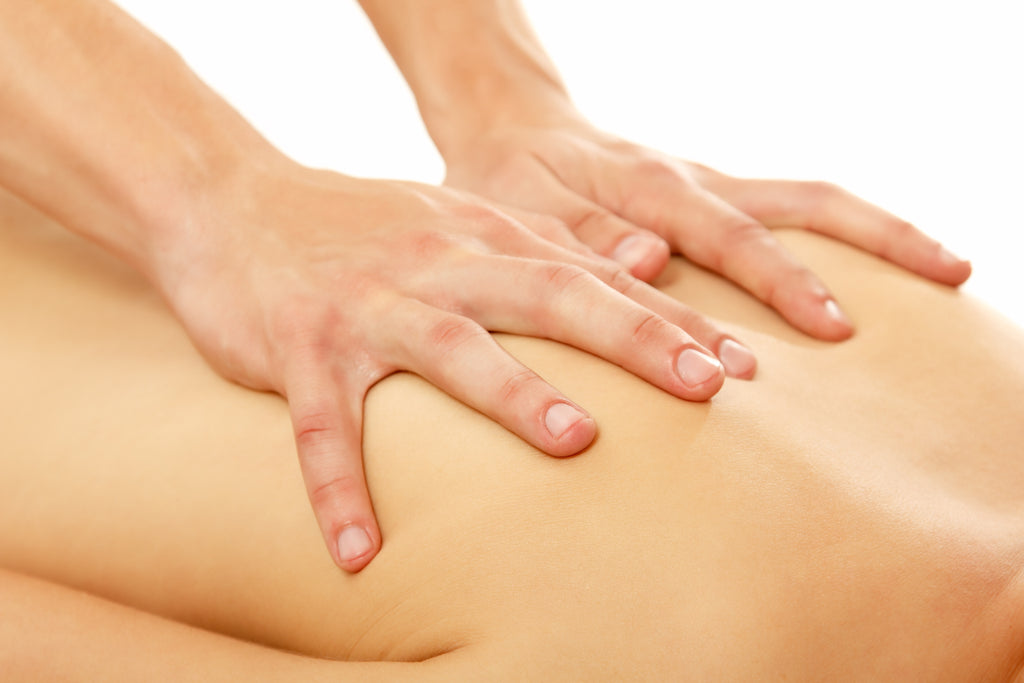 by Selena Belisle, Founder/Instructor, CE Institute LLC
Marketing a massage practice is not for the faint hearted. While marketing and business building strategies can occasionally backfire, boldness is often rewarded.
It is critical to find a happy medium where you've spread your word with positive engagement to build a solid business. Here's a list of 30 marketing suggestions and business building tips that have been accumulated from over 30-years of successful massage practice:
Advertise Locally
Sometimes local newspapers will have remnant ads and spaces available. You may earn an "in" with your local newspaper by making a connection with your local ad rep.
 While advertising and news are supposed to remain separate departments in news agencies, your local ad rep could create a connection to request press coverage when you have newsworthy events to share. We made the front page of the Boston Globe newspaper during the holidays with this type of connection, which led to a heralding amount of gift certificate sales from this free press.
Appointment Add-ons
Develop a list of available add-ons for anytime that you're not fully booked or need additional work or income.
Massage therapy add-ons could include a full body, back, hand or foot scrub, foot soak, hot towel treatments, hot stones, a mini-reflexology add-on, aromatherapy bath or shower, body wrap, back, foot or hand mask or anything that would be within your scope of practice to provide.
Having a readily available add-on service menu will help practitioners optimize practice time during last minute cancellations and other business hiccups.
Banner and Trade Show Kit
Invest in one or more and get yourself out to trade shows, sporting events, corporate onsite work and anywhere you can show your brand to a large number of prospective customers. Small trade show kits can usually be broken down into duffle bags for easy travel.
When handled carefully and properly, banners and kits are a lifetime investment that can be acquired for a few hundred dollars or less, with endless use possibilities when you're on the hustle.
Be the Best
Quality service is what keeps your customers coming back and referring others. Remain mentally present during a client's entire appointment, from greeting to parting. Use proper sanitation measures at all times and keep the workspace clean with less clutter.
Continually seek education and training to provide the best technical skill possible. Spending quality time servicing happy clients will curtail greater marketing needs.
Blog on Your Own Website
The greater the amount of massage-related content and language on your own website, the greater the amount of keyword searches that could produce your website as a search engine result. Do not use a business blog for negative thoughts or to rant – just keep it positive, engaging and informative. Some readers may bond with you simply over your enthusiasm from your blog, then book service.
Business Branding
For those who wish to be aggressive, think about any place you can apply your business logo, which might include pens, calendars, or other useful items. Hang signage in your establishment hallways, bathrooms and treatment rooms with upcoming special events, such as Mother's Day or Valentine's Day offerings.
Create inexpensive marketing flyers and post these at grocery stores, train stations, doctors' offices, basically anywhere permissible. Be sure to include your contact info such as tear-off tags with your phone number and website URL so that interested consumers can find you.
Business Cards
Always give two business cards or more. One of the best ways a contact can share your information with others is by giving them plentiful business cards to do so.
Think about creating different kinds of business cards, such as a large inexpensive batch that can be distributed indiscriminately with special offers for new clients, and a second batch of higher quality cards for repeat clients.
Money matters when it comes to profitable business marketing, so while quality is important, make sure that expenses are properly curtailed whenever possible.
Using preprinted materials with companies such as Vista Print can help keep expenses lower, instead of creating and printing custom designs.
Call the Press
Whether you advertise with your local news agency or not, call the press when you have a newsworthy event so that they can provide possible free coverage of it.
My business has been repeatedly highlighted on TV news broadcasts for working massage events such as a 24-hour onsite at our local hospital. We've also been in Time Magazine for caviar services.
The press is usually looking for interesting stories – give them some by sharing yours!
Chamber of Commerce
Consider joining and participating in their networking events. Your membership and events are regular tax deductions, and you could make some new friends, learn some new business tips as well as pick up some new clients, including corporate accounts.
Continuing Education for Massage Therapy & Bodywork
The more modalities you learn, the more services and appointments you'll be able to offer. You can see a greater variety of clients and avoid burnout when you're able to practice different modalities, i.e., prenatal, hot stone, MLD, aromatherapy, oncology or geriatric bodywork, etc.
Customer Reviews
It is difficult to conduct operations with a bad business reputation. Protect your reputation at almost any cost.
While I worked in the Ritz Carlton spa, they made it clear to us that the customer is not always right, but it's critical to keep them happy with reasonable practice and gestures.
When something's gone awry, do your best to salvage the situation to keep the customer happy and your reputation intact. Collecting customer testimonials immediately after appointments and addressing them on the spot could help avert a public business reputation crisis later.
Email Lists and Customer Contacts
Collect customer contact information for future marketing purposes. Stay in touch with your existing customers, such as sending a special birthday wish or offer.
Continually contact customers with positive messages, new offerings, a reminder if you haven't seen them for a while or anything that feels like an appropriate gesture or follow-up.
In marketing, it's known as "fatiguing" your lists when excessive efforts and strategies are exercised without justifiable returns. As such, use your contacts sparingly, and only when you can accommodate any extra volume generated from the effort.
Employment Unions
Do you have any large-scale projects that are behind schedule in your area? I was in the Boston market during the "Big Dig", which was behind schedule and over budget. One problem was that many big dig workers had been overworked for years. Most were injured and too exhausted to continue the pace.
We were able to secure a contract with one of the local pipefitter's unions, where any of their union employees could receive as much massage as they wished at the union's expense during the big dig project – the union paid for it all. 
We billed the union monthly and they paid in full. This helped the pipefitters get back to work with less aches and pains and with better productivity, while we earned a greater number of massage appointments and income from the union referrals.
Sometimes a union worker brought their partner in for a couples massage. and then paid cash for their partner's appointment too.
Facebook
Social media can be a necessary evil for some. Facebook seems to be leading the pack for small business optimization by launching a never-ending amount of business services.
Learn and partake in whatever makes sense for you. There are plentiful articles and YouTube videos available online to learn how to maximize Facebook use. 
Until recently, Facebook ads were insanely inexpensive. Sometimes remaining abreast of new offerings can provide an operational advantage when you're able to partake in discounted trial prices.
Improve your SEO (search engine optimization)
Consider using a website that you can manage and edit yourself so that you can constantly refresh and update your own website information.
Link your website to others and be sure that other websites are linked back to you. There are a number of tips and tricks to increase your SEO.
Managing your own website and learning how to achieve the best SEO with it, will enhance almost any business's prospects.
Massage Business Logo
Incorporate your phone number or website URL or both into your logo, to ensure customers can reach you anytime they see it. Use colors and design combinations that are recognizable, and can achieve the strongest possible brand awareness impact.
Keep it professional and do not use profane gestures or language to attempt attention, unless you're prepared for the negative response that could result with anything that could be considered unprofessional.
Medical Referrals for Massage & Bodywork
Many physicians today understand the importance of soft tissue manipulation with massage, MLD and more, but do not have the time or skill to personally provide this labor-intensive care to their patients.
Target orthopedic surgeons, chiropractors and other medical professionals that specialize in musculoskeletal orthopedic industry work, then ask if you can leave business cards, brochures, flyers or more at their offices.
Seek education in the medical procedures being referred for massage, to provide the best care to ensure continued referrals.
Outcall and Onsite Massage Services
Some potential massage clients are stuck at home with kids, elder care, work on the farm and other commitments. It may be worth considering providing onsite services at their location.
When appropriate, be sure to build in your travel time and any road tolls, gas or parking expenses into their onsite price.
Ask if there are others who would enjoy a massage appointment while onsite, which could help minimize the travel expense amongst multiple appointments.
Pay per Click (for websites)
Isn't a bad option for new businesses to get started, or when your website doesn't have a lot of traffic, if you're able to earn a top ranked position for just a few pennies.
There are plentiful articles available online that can teach you how to entertain this option on your own.
Pricing Strategies
Charge more during peak hours or seasonal times. If you're turning away dozens of clients for an appointment that's already booked, chances are you could have charged more for that appointment simply due to demand.
If you're in a tourist area, setting different price standards for established or repeat locals during non-peak times is equally recommended.
Product Retailing
Offering products that advertise you as a retailer on their manufacturer site could help drive traffic and additional sales to your business. Try to find products that are in demand but not available online or sold directly from the manufacturer to create the need for the consumer to visit your establishment to purchase.
We had one product line that wasn't available online, and we were also listed as a top seller on the manufacturer website. An international customer showed up to my business with an empty suitcase after finding us on one of our retail product manufacturer's websites. She took over $2,000 of retail products at an average price of about $30 each. I was able to earn about $1,000 of profit within 15-minutes.
After over 30-years of massage-related work, that's still one of my easiest and most profitable business moments in my life. I was so happy to watch her walk out with that overstuffed suitcase – I'll never forget it!
Reach out to Local Corporations
Invest in a portable massage chair and offer onsite services.
Send letters, emails, and research studies that show how onsite massage increases employee productivity. Call large local employers and follow-up on your correspondence.
Referral Bonus and Customer Tracking
Outwardly express your appreciation for referrals when you need to build your business.
Practitioners can inform clients they'll receive a gift at their next appointment, every time a new client visits you with their referral, then gift whatever you wish. Suggestion: go to Dollar Tree and stock up on scented candles and mini boxes of chocolates, then make your own gift boxes for just a few dollars.
Tracking where new clients came from will help practitioners determine where efforts should be focused for best business building optimization.
Social Media
Like Facebook, social media has become a necessary evil for many small businesses. Instagram, twitter, YouTube, Pinterest, nextdoor and more are all available to burn up your time with endless posting.
Some practitioners are able to achieve a strong following with social media, and some will dwindle.
What I found with social media, which can also apply to almost any marketing effort, is that it's critical to observe the quality of return for effort. My return on social media posts was small, but the financial calculation on those returns was massive.  Corporate accounts have selected my business because of our social media presence with past business pictures posted. They wanted the same for their staff.
So, if you have a client, or a couple of clients that has delivered over $10,000 of business in one year that was solely obtained through social media exposure, ask yourself, did that justify the time spent on free social media posts to obtain that client?
Sporting Events
Whether you're at the starting or finish line, there are plenty of places massage therapists can engage weekend warriors and athletic aficionados.
Contact local sporting event organizers to learn if there's a massage tent or registration processes to participate. Don't forget to bring banners, a trade show kit, business cards and all other marketing materials to provide greater exposure with your presence.
Also, for those who desire income, don't forget a tip jar if it's allowed during volunteering. Most athletes such as marathoners will not have their wallet on them, so preprint business cards with your PayPal or Venmo account for anyone who says they'd love to tip you, but have nothing on them to do so.
Don't be discouraged if someone doesn't follow-up with you after an event. What's important is you got your mojo out there which should create a positive ripple effect, even if you don't feel it right away. 
Testimonials
Collect them and share the word. Obtain the client's written consent prior to public distribution.
Have clients fill out an evaluation at the end of service, take photos of them at your business or take video testimonials. Post these to your website and social media and tag the client, when they're willing. Allow clients the option to tag themselves to posts as well.
Clients love to see themselves online and in social media, especially when it is to memorialize a special occasion, such as bridal parties, birthdays or holiday. Their positive memorialized testimonial will likely draw more customers who will be seeking the same.
Trade Shows (local)
Work them, but I wouldn't recommend paying full price for a booth. Explain to trade show organizers how your services will allow attendees to stay for longer periods when you're able to help relieve their foot or back pain from standing on concrete all day. Exhibitors will be happier with your presence too. Think soothing #footmassage for trade shows.
Bartering for a massage trade show treatment area is a fairly common option, then brand your work area with banners, business cards and more.
Some trade show exhibitors may pay you to join their booth to drive traffic to it, or sooth customers during long wait times.  And some trade show organizers will provide discounted or even free space if you're willing to use whatever last-minute space that can be provided.
Do great work so that your reputation can book similar opportunities.
Vanity Phone Number
I once held the phone number 617-AMAZING, which was incorporated into our company logo. I didn't have to pay to find this number. It was only a matter of finding a 7-character word that was available in my local area code, which can take some time and creativity.
Here's some massage-related 7-character word suggestions to find your own vanity phone number:  massage, amazing, therapy, backrub, comfort, healyou, 4relief, 4health, healthy.
Website
Is a must. Detail your education, massage related research and how you can help clients beyond advertising prices and services. Someone who is in pain and cannot sleep may be googling your local area for relief at 2 am.  A website makes you available, 24/7.
Write, edit and manage your own website whenever possible to save on expense. Being your own website editor may provide better options for updating and adding website information.
Weddings
Offer in-house or outcall massage or spa parties at your establishment, a client's home, their hotel or where-ever legitimately permissible.
A series of foot soaks, hot stones, scrubs and massages with various essential oils can create a fairly large event or specialty party menu. Think Lavender party, or a Renew Your Refresher party using mint essential oils.
Take Your Business to the Next Level
While the list of marketing and business strategy practices is endless, your effort shouldn't be.  Choose some strategies that make the most sense for you so that you can give them your all. In life and business, you will often reap what you sow.
Of course, working for others as an employee is another viable option, and would reduce the time required for marketing if someone else does this for you.
Marketing can take time, effort and on occasion, some financial expense in advance; however, it's often worth the effort.  If something doesn't seem to work, try something else, then try again.
The same strategies do not work for all, but rewards are often paid from effort.  Eventually, over time, practice and the right attitude, you should be able to find your own niche of strategies that work well for you.
#lmt #massage #massagetherapist #bodywork #bodyworker #massagetherapy