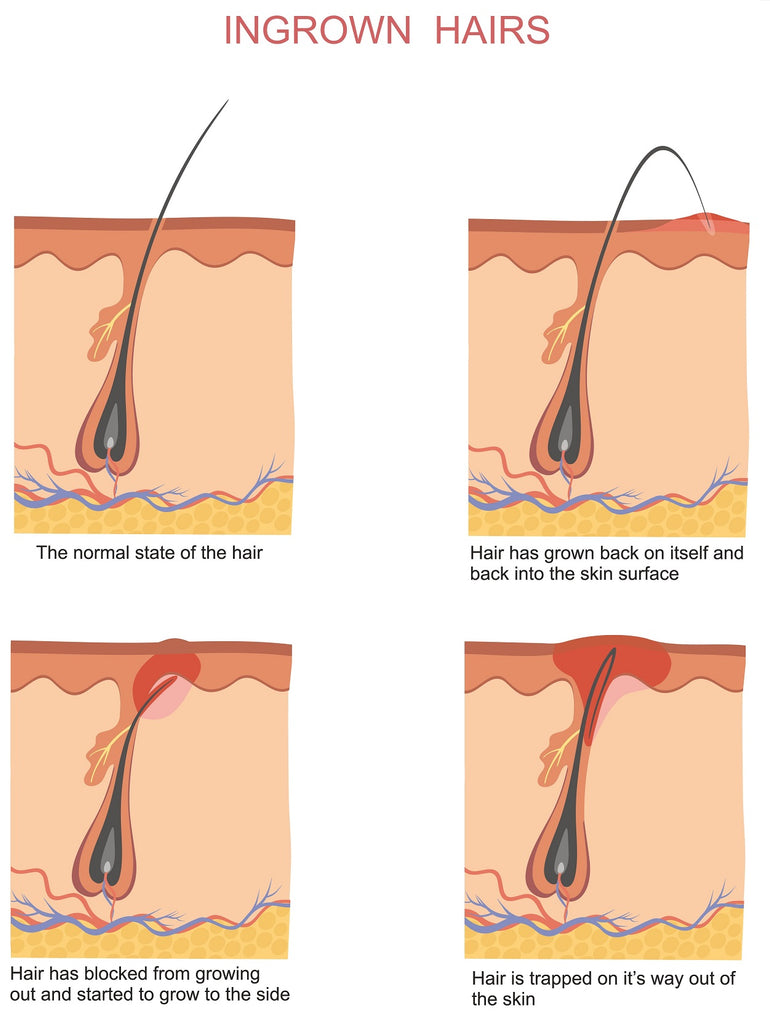 By: Selena Belisle, Owner/Instructor CE Institute LLC, Miami FL
This is a hair that grows back into the skin, or doesn't break through the skin at all (it can grow sideways underneath the skin). Hair structure and direction of growth can play a vital role in the creation of ingrown hair. Ingrown hairs most commonly appear in the male beard area, including the chin and cheeks, and especially the neck.
Ingrown hairs can appear on the scalp in those who shave their heads. Other common areas for ingrown hairs are the armpits, pubic area and legs.[i]

Sometimes ingrown hairs can become infected.  An ingrown hair can usually be removed through tweezing, or a client can be referred to their doctor for proper medical attention with any infected ingrown hairs.  You should never break the client's skin or tweeze if you are not medically licensed to do so.
___________________
This BLOG was written by Selena Belisle, the Founder of CE Institute LLC in Miami FL.  She is a retired professional athlete and has been practicing massage therapy for over 30 years.  Selena is an approved CE Provider with NCBTMB & the Florida Board of Massage.  She now teaches full time for the Complementary and Alternative Health Care Industries. You can learn more about Selena's training and CE classes at www.CeInstitute.com
[i] "Symptoms and Causes." Mayo Clinic, Mayo Foundation for Medical Education and Research, Retrieved online 22 May 2018, www.mayoclinic.org/diseases-conditions/ingrown-hair/symptoms-causes/syc-20373893?p=1.