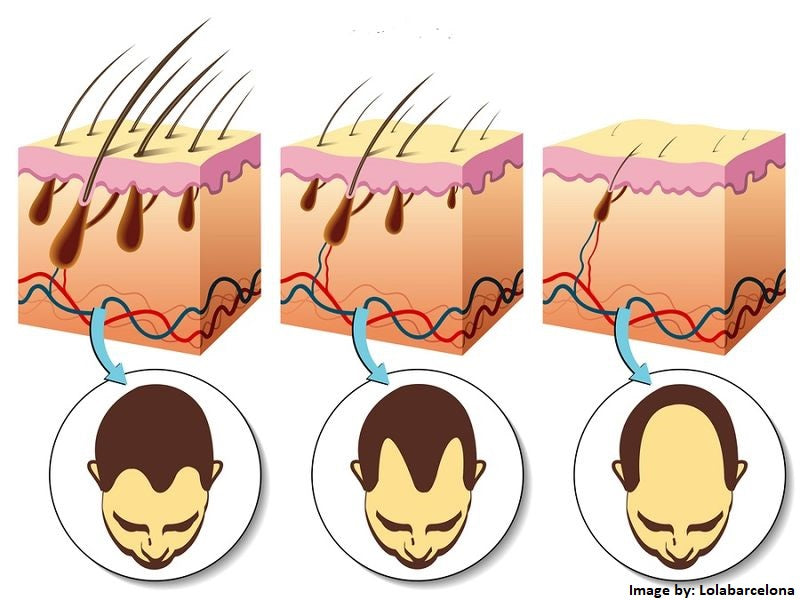 By: Selena Belisle, Owner/Instructor CE Institute LLC, Miami FL
Alopecia[i] is another name for hair loss
You lose up to 100 hairs from your scalp every day. That's normal, and in most people, those hairs grow back; but many men—and some women—lose hair as they grow older. Humans can also lose hair due to certain diseases, such as thyroid problems, diabetes, or lupus.
Alopecia Areata is a medical condition that can also cause hair loss.  It is an autoimmune disorder that results in hair loss on the scalp, face, and body; recurrence and amount of hair loss depends on the severity of the condition.[ii]
If someone takes certain medicines or receives chemotherapy for cancer, they may also lose their hair.  The cells that produce hair in the human body have some of the fastest growing cells of the body; and, seeing many chemotherapies attack the fastest growing cells in the body (given cancer is one of the fastest growing cells), many will experience hair loss when taking chemotherapy. 
Other causes of hair loss are thought to be: stress, a low protein diet, family history, or poor nutrition.
Treatment for hair loss depends on the cause. In some cases, treating the underlying cause will correct the problem. Other treatments include medicines and hair restoration.
________________________
This BLOG was written by Selena Belisle, the Founder of CE Institute LLC in Miami FL.  She is a retired professional athlete and has been practicing massage therapy for over 30 years.  Selena is an approved CE Provider with NCBTMB & the Florida Board of Massage.  She now teaches full time for the Complementary and Alternative Health Care Industries. You can learn more about Selena's training and CE classes at www.CeInstitute.com
[i] "Hair Loss | Alopecia | Alopecia Areata." MedlinePlus, U.S. National Library of Medicine, 9 May 2018, medlineplus.gov/hairloss.html.
[ii] Alopecia Areata, Cole, Gary, MD, FAAD. Medicine.net, Found online: 27 May 2018,  https://www.medicinenet.com/alopecia_areata/article.htm