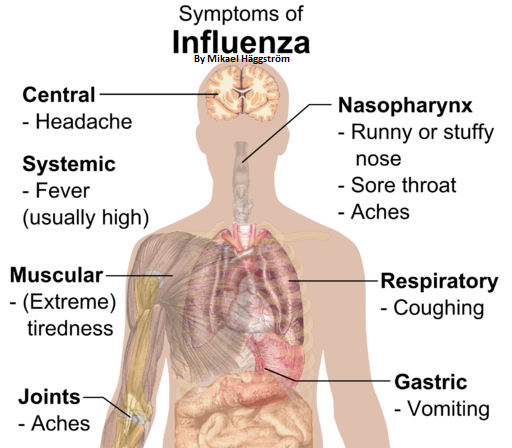 Author: Selena Belisle, Owner/Instructor, CE Institute LLC, Miami FL
Influenza (flu) is a contagious respiratory illness caused by influenza viruses. It can cause mild to severe illness. Serious outcomes of flu infection can result in hospitalization or death.[i]
Person to Person Transmission: People with the flu can spread it to others up to about 6 feet away. Most experts think that flu viruses are spread mainly by droplets made when people with flu cough, sneeze or talk. These droplets can land in the mouths or noses of people who are nearby (or possibly inhaled into the lungs). Less often, a person might also get the flu by touching a surface or object that has the flu virus on it and then touching their own mouth or nose.
Massage therapists, spa and salon service workers should stay away from people with the flu and stay at home if they have it. It is also important to wash hands often with soap and water for at least 20 seconds. If soap and water are not available, use a minimum 60% alcohol-based hand sanitizer. Surface areas (including chairs), equipment, bottles/containers and linens must be washed/disinfected if you meet someone who has the flu or any virus/contagion. Consider all frequently touched surfaces and make sure they are cleaned.
The Flu Is Contagious: Most healthy adults may be able to infect other people beginning 1 day before symptoms develop and up to 5 to 7 days after becoming sick. Children may pass the virus for longer than 7 days. Symptoms start 1 to 4 days after the virus enters the body. That means that you may be able to pass on the flu to someone else before you know you are sick, as well as while you are sick. Some people can be infected with the flu virus but have no symptoms. During this time, those persons may still spread the virus to others.
___________________
Author Selena Belisle is the Founder of CE Institute LLC in Miami FL. She is a retired professional athlete and has been practicing massage therapy for over 30 years. Selena is an approved CE Provider with NCBTMB & the Florida Board of Massage. She now teaches full time for the Complementary and Alternative Health Care Industries. You can learn more about Selena's training and CE classes at www.CeInstitute.com

[i] National Center for Immunization and Respiratory Diseases. "Influenza (Flu)." Centers for Disease Control and Prevention, 5 Oct. 2017, www.cdc.gov/flu/about/index.html.