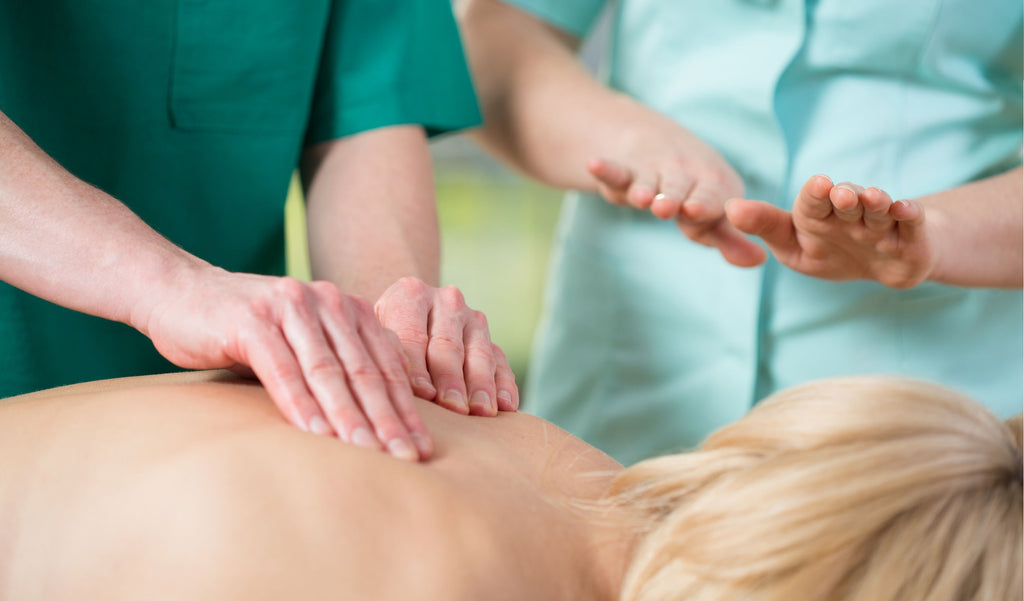 by Sandy Fritz
If you are contemplating a career shift in 2022 and are interested in massage therapy, now is the time to investigate. Learn about realistic career expectations related to scheduling, income, employment compared to self-employment, part time or full time, educational options, etc.

Massage Therapy is a wonderful career—IF—you really want to compassionately work with people within a health professions occupation in the health and wellness sector. But-- it is a physical occupation and one that requires focused attention to the clients.

Massage Therapy can be your first career, a career change or a retirement career. Income potential is similar to other vocationally trained health professions with realistic expectations for $30,000-$35,000 per year FULL TIME and at the lower range at entry level and certainly lower if working part time. Be skeptical if anyone tells you different.

Career advancement over time will influence income but realistic expectations are important in the beginning. And income is similar whether an employee or self-employed. Full time is generally considered 25-30 hours of actual massage time in a 35–40-hour work week. Many massage therapists work part time.

Health Enrichment Center School of Therapeutic Massage is a small school targeting quality education now and into the future. The instructors, Sandy and Luke Fritz, are the authors of a major textbook line. It is rare to be able to learn from the textbook authors.

The tuition is $7000 including books with no interest school payment plan available because we want students to own their education when they graduate. Schedule of classes is parttime primarily 1 day a week-Thursdays for the spring start and Wednesdays for the fall. The base monthly schedule plan is 3 days of class in Lapeer facility and 1-2 days ZOOM remote.

Additionally, there are clinic classes after midterm scheduled on first week of the month on Wednesdays for spring start and Thursdays for fall. Job shadowing hours have flexible schedule. The curriculum is updated every year to reflect the most current information. Graduates from all over the state have been able to successfully adapt their schedule, including travel time, to attend.

We only enroll 12 students in each class. The expectation is that students are self-motivated, committed to self-teaching by completing all online and homework assignments, accountable for their own educational success and want to be excellent massage therapists.

The instructing staff (Sandy and Luke +assistants) are committed to quality education and focused on individual student success BUT we will not babysit or tolerate students' behavior that does not reflect the same level of commitment. This program is not for everyone.
Since the school is privately owned, we have ability for flexibility which is an advantage. However, before enrolling it is important that each student has self-evaluated readiness for the commitment required. Begin by investigating the school web page. We encourage you to investigate other schools as well. https://www.healthenrichment.com/
___
Sandy Fritz a well renowned massage therapist with more than 35 years of experience. She dedicates her time to writing massage texts for Mosby Publishing (Elsevier), educating, consulting, teaching, and providing massage to a mixed clientele. You can view or purchase Sandy's textbooks at: https://www.us.elsevierhealth.com/catalogsearch/result/?filter_multi_product_type=&q=sandy+fritz
Disclaimer: The opinions expressed in this blog are those of the author. They do not purport to reflect the views or opinions of CE Institute LLC.
#massage #LMT #bodywork #bodyworker #massagetherapy #schooling #school #massageschool #massagetraining