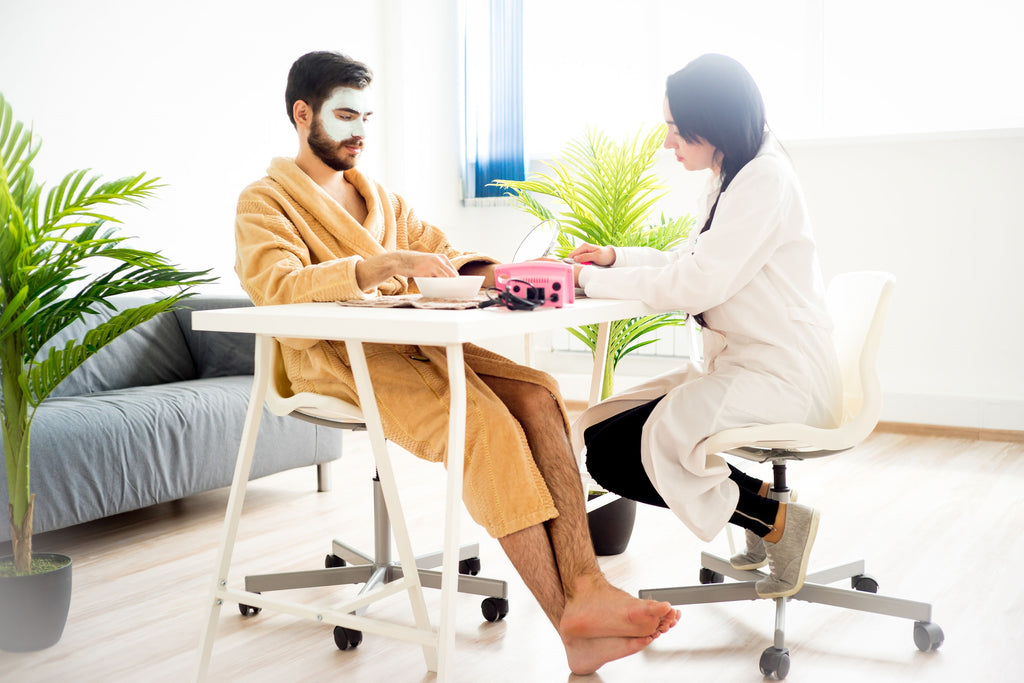 The Following are Workplace Tips to Help Prevent Aches and Pains that can be Utilized for Massage Therapists, Estheticians, Cosmetologists and Personal Care Services Providers:
Industry workers can get aches and pains from long period of work, performing repetitive movements and resting hands, wrists, hips and forearms and/or elbows against hard surfaces or other undesirable body mechanics. 
Ergonomics is the science of "fitting the task to the worker" so that you are more comfortable and efficient when doing your job. Good ergonomic practices will reduce stress to your body and help you avoid aches and pains.
Steps You Can Take to Reduce Aches and Pains from Work (recommended by OSHA):
Use an adjustable chair. Sit so that your feet are flat on the floor and your back is supported. Use a footrest if your feet do not touch the floor when sitting.
Make sure there is enough space between the back of your knees and the front edge of your seat to improve blood flow to your legs.
Adjust the lighting. Good lighting can help you see without having to bend over.
Raise the client's hand or foot. Use a cushion to raise the client's hand or foot so you do not have to bend over as far.
Use safety glasses with magnifying lenses. These glasses reduce the need for you to bend over to see the client's hand or foot.
Put a towel or foam pad on the table edge to soften it for hands, arms, wrists, and elbows.
Put soft pads on tools to make handles larger and easier to hold.
Take frequent breaks if possible; changing positions and doing a different task is also helpful.
Pace your work. When you work too fast, your body can become tense, which could cause muscle pain.
Do gentle stretching exercises, but check with your doctor before starting any exercise regimen.
To learn more, please register for training with us at:  https://ceinstitute.com/
#cosmetology #nailtechnician #manicure #pedicure #safety #safetyfirst #salon #spa #business #ergonomics #mani #pedi #massage #massagetherapy #massagetherapist #bodywork #bodyworker #lmt #massageestablishment