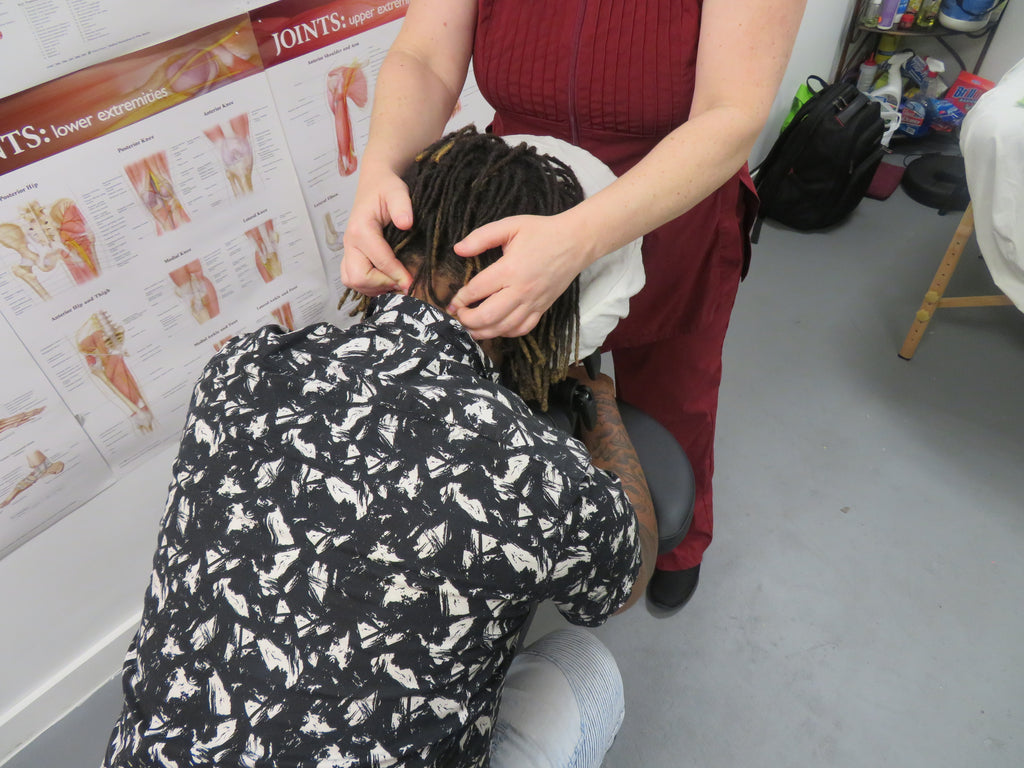 Sometimes, when working a corporate onsite chair massage event, a massage therapist will come upon the occasional client with a headache. 
Chair massage is highly portable, and can be easily practiced in almost any office or work setting.
The following is our instructor demonstration of how we would normally treat a headache during chair massage. This particular chair massage routine for headaches includes massage compressions, trigger point therapy application, myofascial release and other bodywork practices and skills.
Please keep in mind that we would have completed a thorough client and health history intake process prior to any hands-on work:
#tp #triggerpoint #triggerpointtherapy #bodywork #bodyworker #massage #massagetherapist #mt #LMT #chairmassage #onsitemassage #corporatemassage #painrelief #myofascialrelease #myofascia #myofasciabodywork #generalmassage #neckmassage #scalpmassage #backmassage #massagetherapy #headache #headacherelief