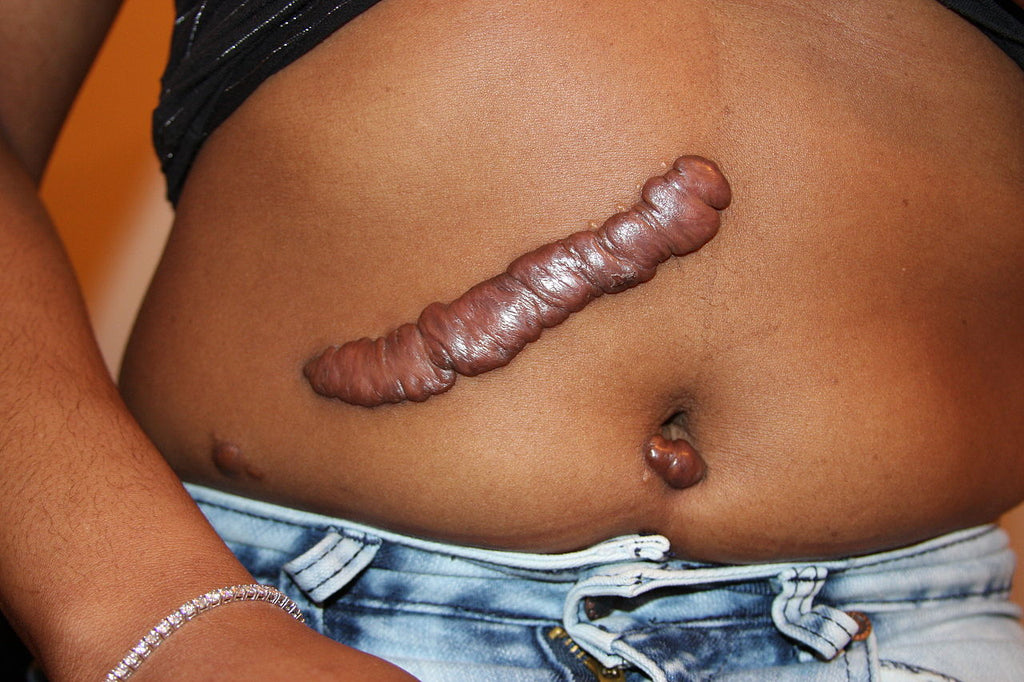 by Sandy Fritz
A scar is the body's natural way of healing and replacing lost or damaged tissue. A scar results from the biologic process of wound repair in the skin and other tissues.
Most wounds, except for very minor ones, result in some degree of scarring. We can see and touch scars on the body surface but scar tissue can form inside the body as well.
A scar is usually composed of fibrous tissue that can have altered tissue texture including stiffness, denseness, roughness, etc. Scars may be formed for many different reasons, including as a result of infections, surgery, injuries, or inflammation of tissue.
The mechanical forces applied during massage can load the scar tissue resulting in short term shifts in the texture including increases in sliding and pliability. The sensory stimulation may reduce the feeling of the pulling or itching of the scar for a short time.
Regular attention to scar tissue may over time provide a longer-term result. To work with scar tissue, it is important to understand the healing phase of the scar and to appreciate the compensation of the body to the scar.
Early mobilization of the tissue containing the wound can help the scar tissue heal more mobile. Those who have had various types of surgery are encouraged to move the area very soon after the procedure to prevent or reduce internal scar tissue formation.
More importantly, every scar has a story. Sometimes the client will share the story. Sometimes not. It is their choice.
It is not our role to have the client explore, understand or resolve issues related to the story. If they share, our role is to LISTEN compassionately. It is their story not ours.
_____
Sandy Fritz a well renowned massage therapist with more than 35 years of experience. She dedicates her time to writing massage texts for Mosby Publishing (Elsevier), educating, consulting, teaching, and providing massage to a mixed clientele. You can view or purchase Sandy's textbooks at: https://www.us.elsevierhealth.com/catalogsearch/result/?filter_multi_product_type=&q=sandy+fritz
Disclaimer: The opinions expressed in this blog are those of the author. They do not purport to reflect the views or opinions of CE Institute LLC.
#massage #LMT #bodywork #bodyworker #massagetherapy #thought  #learning #education #scar #scartissue #respect